fracking
Here's the PDFs for the most recent version of Return Fire, vol.4, of autumn 2016 – additionally with the supplement that accompanies it. Once again, 100 pages of passion, commentary, proposals and interview material.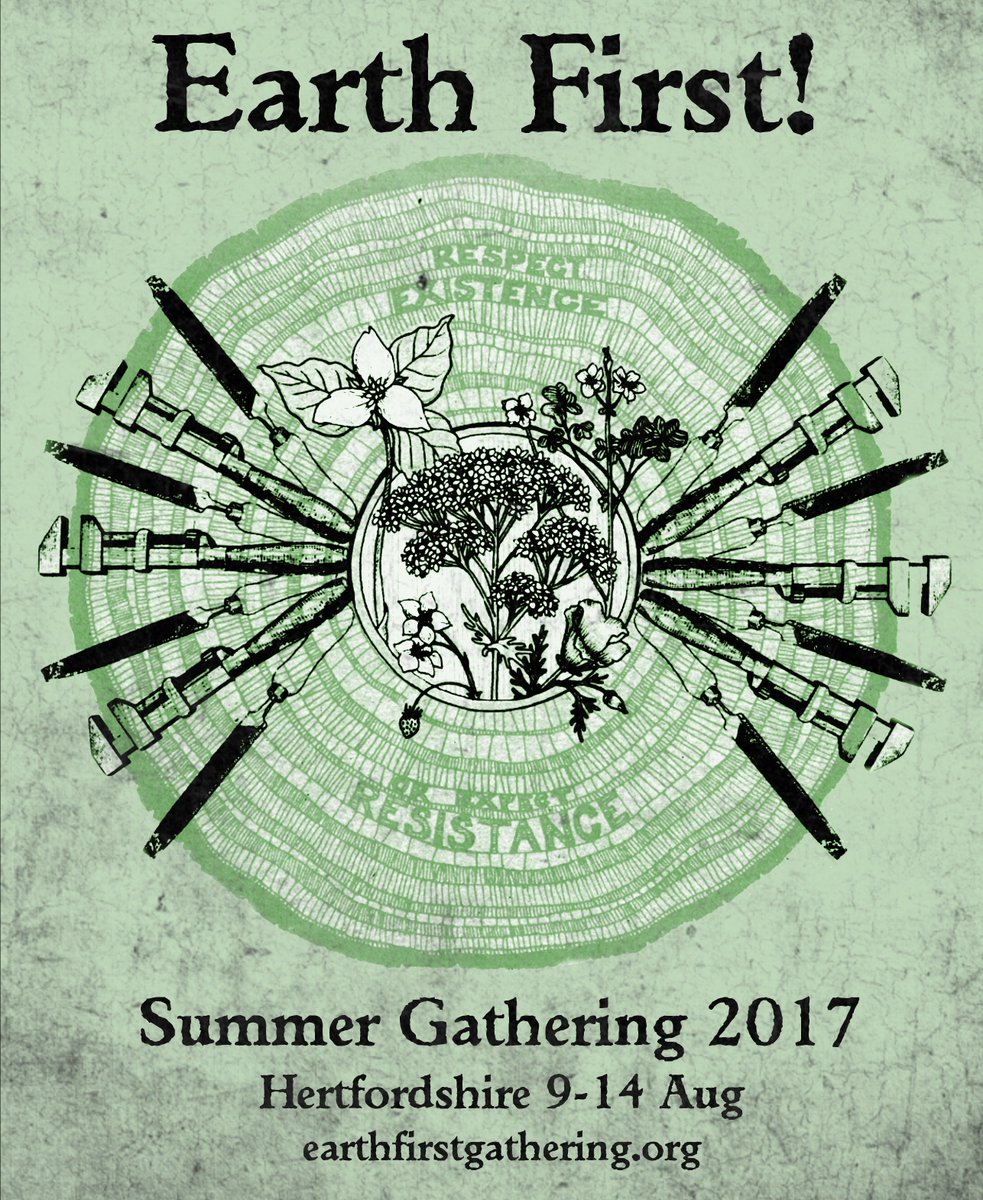 Two anti-fracking campaigners lie down in road to prevent access at AE Yates, Lostock Industrial Estate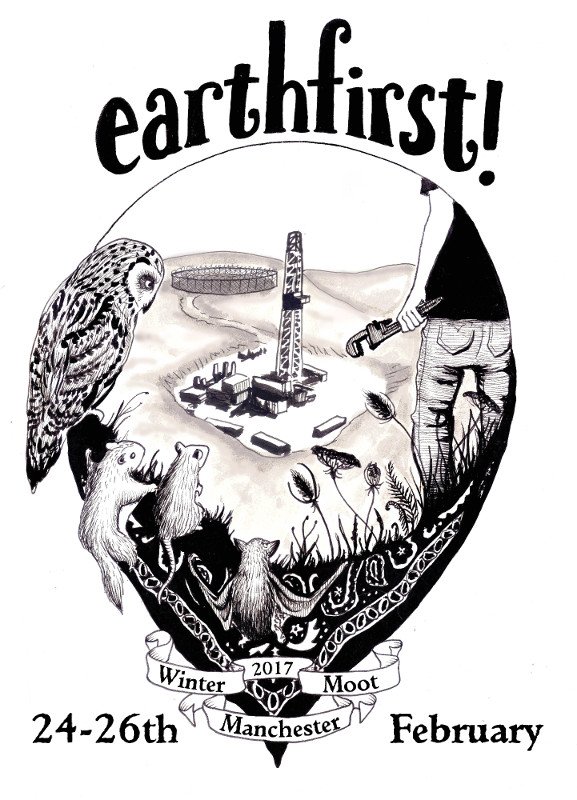 Earth First! Winter Moot 24-26 February 2017, Manchester - plot and plan for ecological direct action.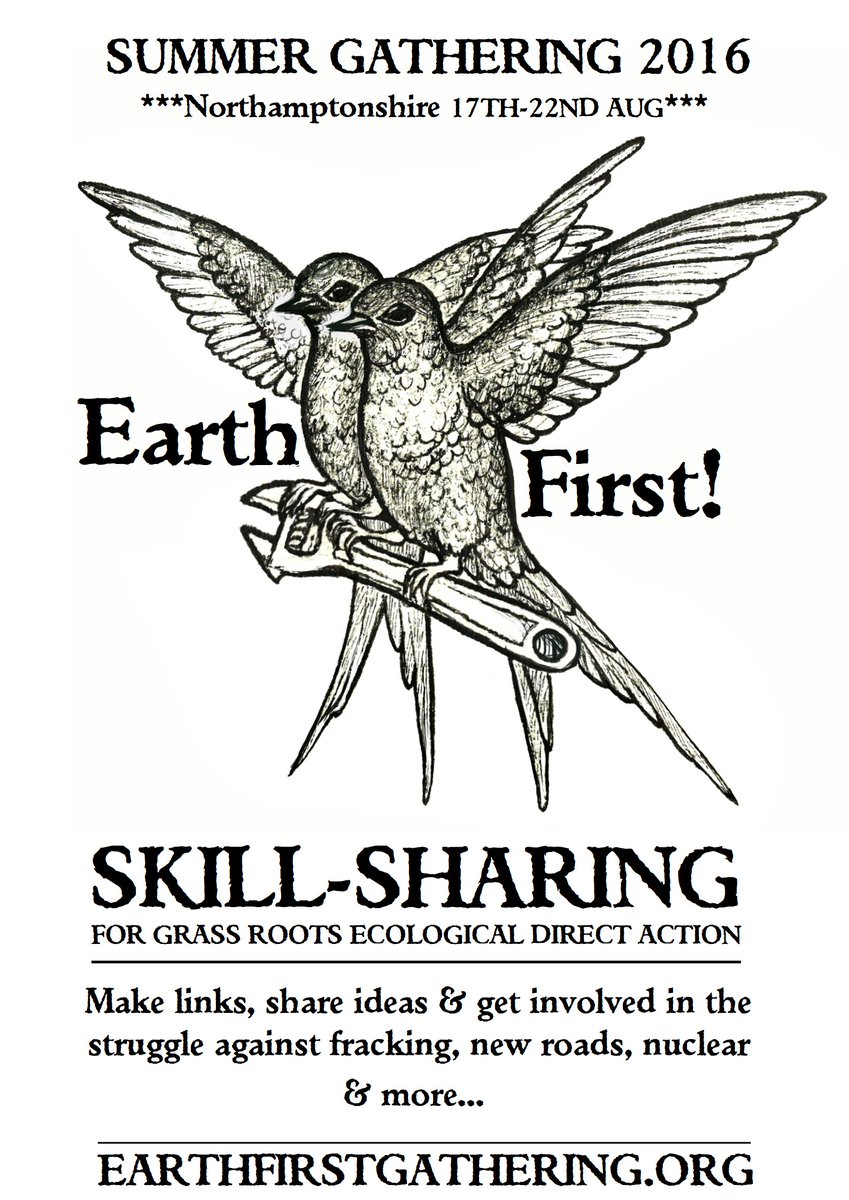 Earth First! Summer Gathering! - 17th-22nd Aug - The address is: The Limes, Milton Rd, Gayton,Northampton NN7 3HE.
For workshop programme and directions etc. see: http://earthfirstgathering.org/
Governments have failed to deliver what is needed.
12th January 2017 - bailiffs and police have moved in at Upton Community Protection camp, in Cheshire.
The government's grand gesture of 'closing coal' is conditional on replacing it with gas. Fracking is a key part of that vision, but it's meeting with resistance at every step.
For all the latests updates on climate direct actions taken around the world, including in Paris parallel to the UN climate negotiations, see our twitter feed
You are invited to attend the Earth First! Winter Moot, a gathering for people involved or wanting to know more about ecological campaigning & direct action in the UK. Draft programme/details below.