Earth First! Winter Moot (Manchester): 24th-26th Feb 2017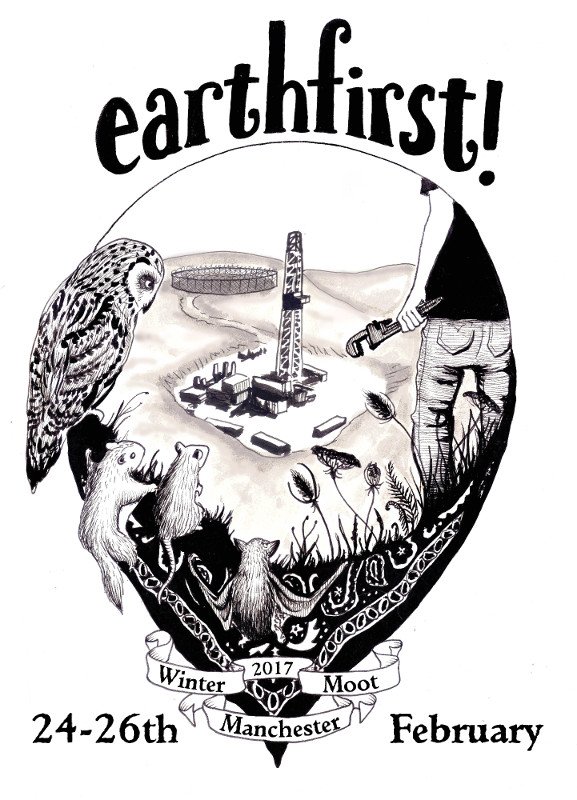 Earth First! Winter Moot 24-26 February 2017, Manchester - plot and plan for ecological direct action.
A weekend of campaign updates, networking, planning, solidarity and socialising in the North West - the fracking frontline. Involved or want to get involved in ecological resistance in the Britain & Ireland? Whether you are fighting fracking, opencast coal, fracking, GM, nuclear power, new road building or quarries. The Winter Moot is for you.
Full details here