Upton anti-fracking camp 1st birthday, Cheshire

10th April 2015
Anti-fracking activists are celebrating the Upton Protection Camp's first birthday with a party open to the community.
The camp was set up last April off Duttons Lane, Upton, to prevent an energy firm drilling an exploratory borehole in the middle of a field.
IGas is scouring the country looking for methane in the underground layers of coal and shale but one potential extraction method, known as fracking, is particularly controversial.
Campaigners fear air and water pollution as well as earthquakes. They also worry it will delay the switch to renewables, like solar power, given climate change.
The party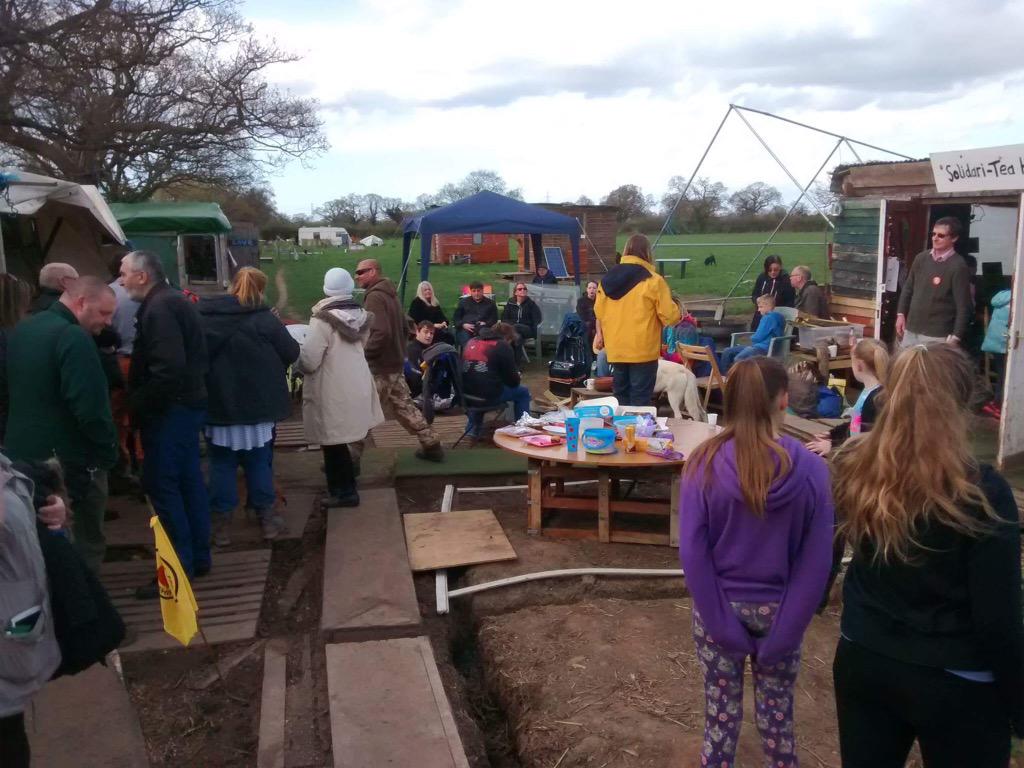 This Saturday (April 11), starting from 2pm, there will be a family picnic and treasure hunt at the site. Then around 3pm there will be a pre-election awareness update with a progress report on how the anti-fracking campaign is going in Upton and West Cheshire.
At 5pm is a barbecue with burgers and sausages available. However, guests are asked to bring their own food and drink or food and drink to share. Home baked cakes or biscuits are 'very welcome' as are camping chairs.
From 7pm onwards there will be music and a sing-along. Party-goers are requested to bring acoustic instruments, warm clothes and lanterns or torches.
Anti-frackers feel the camp has been a success in preventing IGas drilling on the field, raising awareness in the community and helping to persuade local politicians to side with them publicly.