London
London
November 22nd: an international day against police violence and repression
Reclaim the Power, the action camp that shut down Cuadrilla's operations in Balcombe for a week last year, will take place near Blackpool between 14 – 20 August. The precise location of the camp will be revealed on the starting day.
Updates: Exact location has been releases - see here.
Travel - book your travel to Castle Cary or Bruton train station, then it's a bus journey and 20 minute walk.
The action dates and protest gatherings page is once again working! Apologies, we accidentally deleted it!
If there's any ecological actions that are openly advertised, protest camps or campaign gatherings, that you want to add to it, do it through the submit report link and in the subject, make it clear it's to add to the calendar. Thanks.
22nd April Over recent years there have been many attempts to stop UK activists protesting against Europe's largest animal testing laboratory; Huntingdon Life Sciences. Activists have been arrested, raided, imprisoned and banned from taking part in the campaign.
April 17, 2014 from corporate watch Today Debbie Vincent, an animal
April 15, 2014 At least 908 people were murdered for taking a stand to defend the environment betwe
An animal rights activist has been convicted of conspiracy to blackmail after 5 weeks on trial at Winchester Crown Court.
A weekend gathering for people involved or want to know more about ecological direct action around the UK including fighting opencast coal, fracking, GM, nuclear power, new road building and quarries with discussions and campaign planning - emphasis on the tactics and strategies, community solidarity and sustainable activism.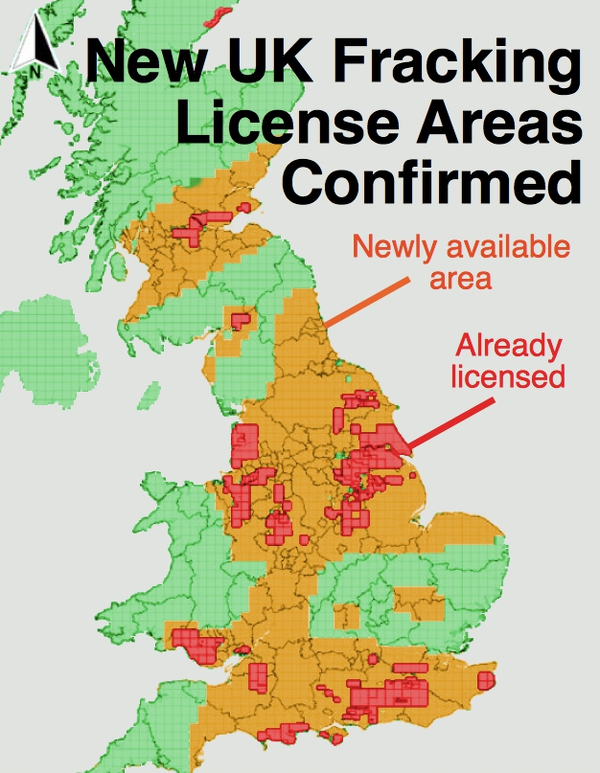 December 17th The UK government has announced that roughly 60% of the UK is now available to be licensed to fracking companies.