This is the Earth First! Action Reports web site. If you've set-up a group, taken ecological direct action, or want to publicise campaigns or projects, please let everyone know. No matter how big or small it seems, we'd like to share your news and inspiration - click on 'submit report' and go to
story
.
In the Rhineland in Germany, the company RWE is running 3 lignite mines where they extract around 100 Mio. t of lignite each year. They are extending the mines and the plan of the company is to completely clearcut the forest until 2018. help is needed now.
Here's the PDFs for the most recent version of Return Fire, vol.4, of autumn 2016 – additionally with the supplement that accompanies it. Once again, 100 pages of passion, commentary, proposals and interview material.
Row over George Street Woods rumbles on
Environmental activists have set up a protest camp close to the centre of Glossop.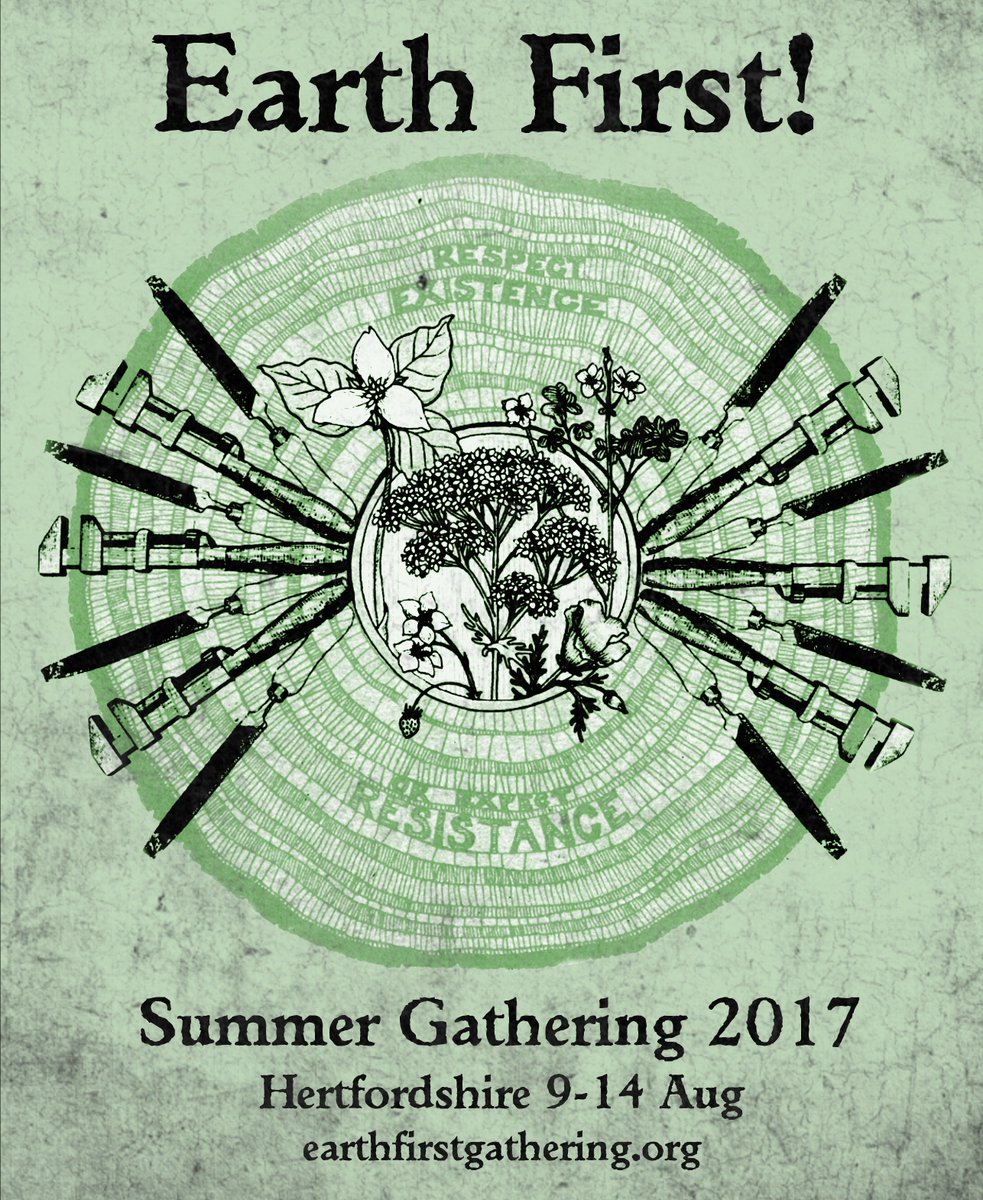 Liberation!
9-11th June 2017
bristolliberationgathering.wordpress.com
A gathering aimed at rebuilding and progressing the animal liberation movement. It will be coming from an anarchist perspective and will be especially looking at animal exploitation as a result of capitalism and domestication and how best to challenge it in this context.
A contentious land sculpture was brought to life today as it joined growing opposition to a new opencast coal mine.
On 8th May 2017, we were sentenced to pay £10,000 compensation charges to Miller Argent Ltd, after pleading guilty to aggravated trespass by shutting down Ffos-y-fran coal mine for one day.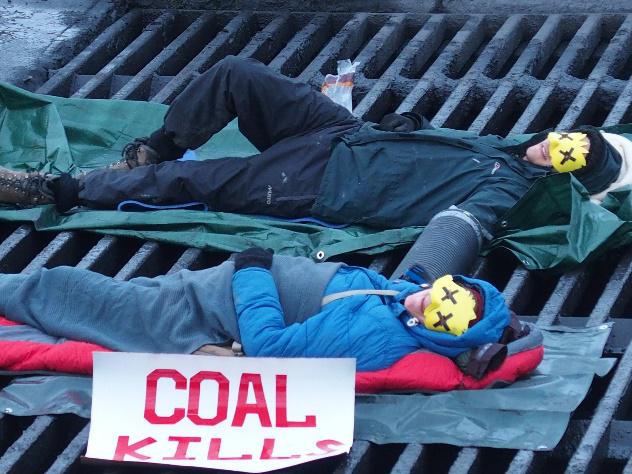 Two anti-fracking campaigners lie down in road to prevent access at AE Yates, Lostock Industrial Estate