'unnecessary development'
'unnecessary development'
In the Rhineland in Germany, the company RWE is running 3 lignite mines where they extract around 100 Mio. t of lignite each year. They are extending the mines and the plan of the company is to completely clearcut the forest until 2018. help is needed now.
Here's the PDFs for the most recent version of Return Fire, vol.4, of autumn 2016 – additionally with the supplement that accompanies it. Once again, 100 pages of passion, commentary, proposals and interview material.
Row over George Street Woods rumbles on
Environmental activists have set up a protest camp close to the centre of Glossop.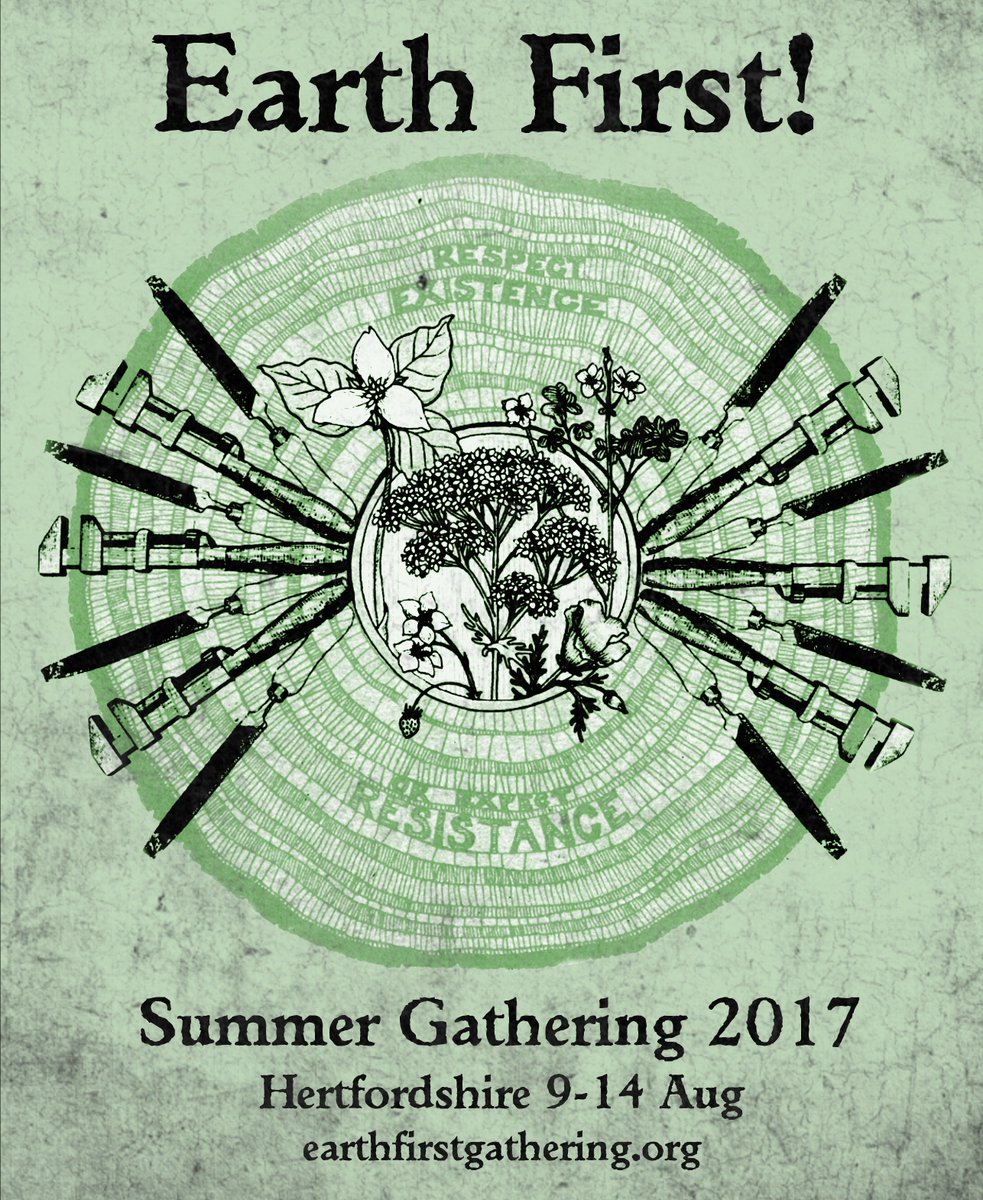 A contentious land sculpture was brought to life today as it joined growing opposition to a new opencast coal mine.
On 8th May 2017, we were sentenced to pay £10,000 compensation charges to Miller Argent Ltd, after pleading guilty to aggravated trespass by shutting down Ffos-y-fran coal mine for one day.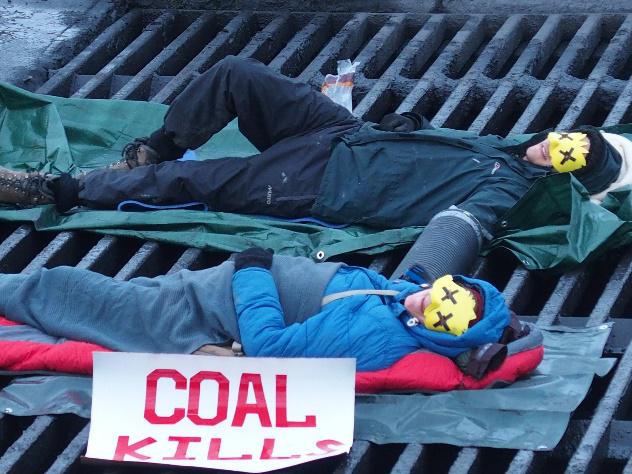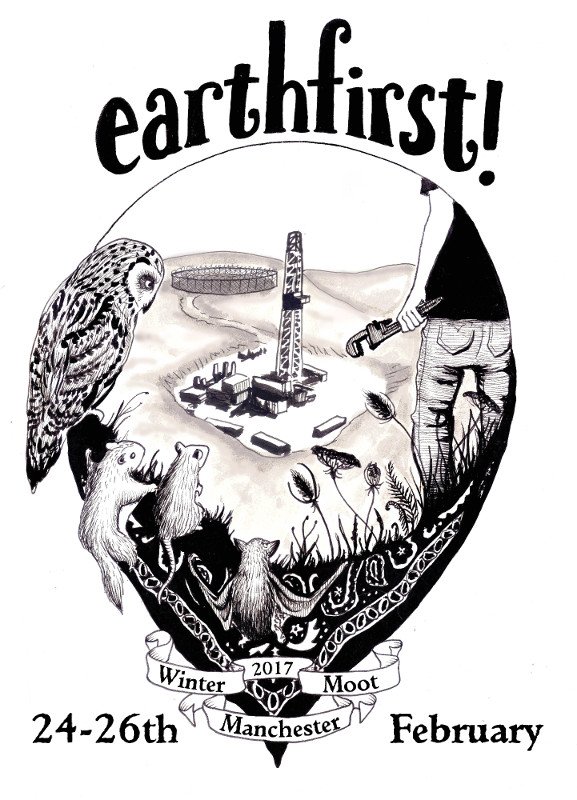 Earth First! Winter Moot 24-26 February 2017, Manchester - plot and plan for ecological direct action.
Final Declaration of the 1st Conference hold on April 23-24, 2016, in
Wan – North Kurdistan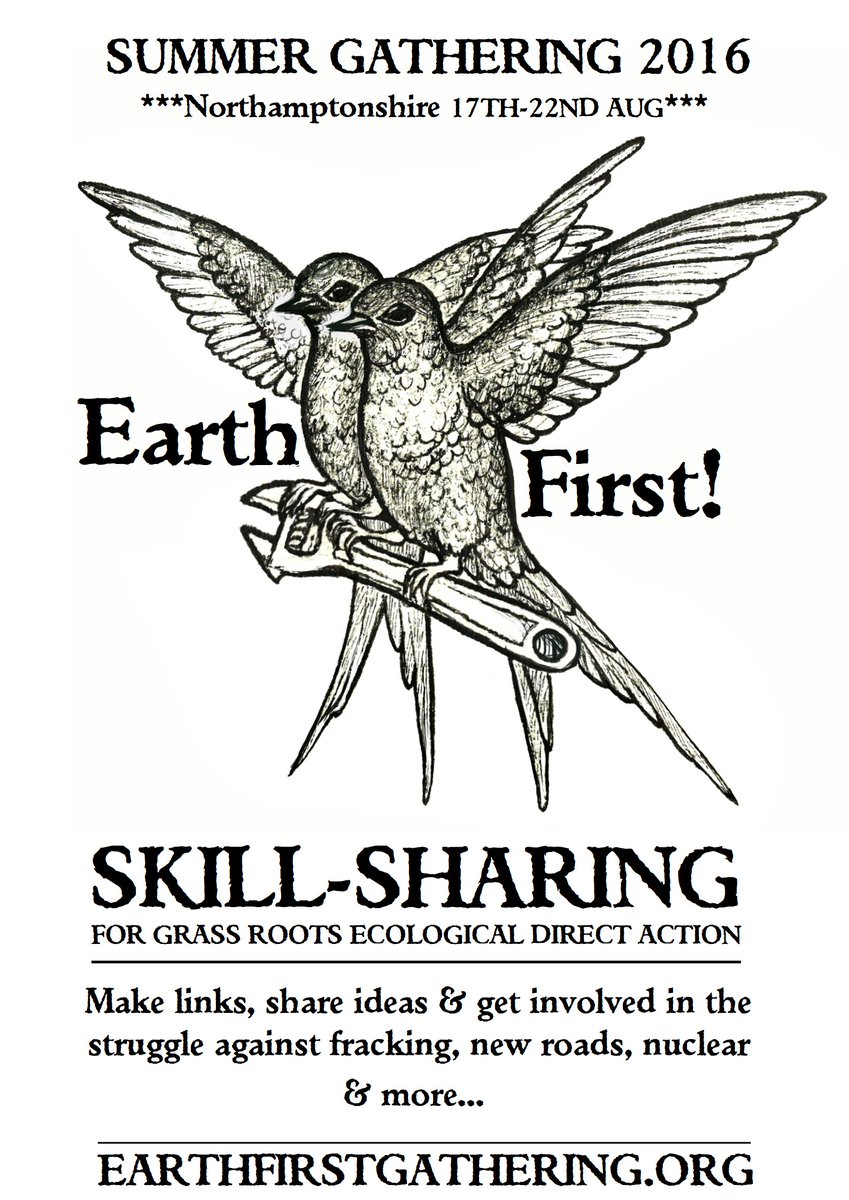 Earth First! Summer Gathering! - 17th-22nd Aug - The address is: The Limes, Milton Rd, Gayton,Northampton NN7 3HE.
For workshop programme and directions etc. see: http://earthfirstgathering.org/
Severing the lines that feed the machine is not impossible. When people take up civil uprising in the UK, if people are able to shove their obligations to one side to open up an avenue, they mainly have the ability and possibility to be able to grasp their will for something new.
Gleesons Developments are submitting plans to develop part of a rural Devon valley, building 330 homes on sloping farmland abutting a floodplain that floods every year. The valley is beautiful, narrow lanes, hedgerows, Devon banks, a home to many protected species including bats, dormice, owls, badgers, crayfish, buzzards.
Governments have failed to deliver what is needed.